Let us plan your private tour round what you want to see. We're happy to take you to  our World Heritage sites or  to our award winning galleries, jewellery workshops, breweries and distilleries.
Orkney is famous for its beautiful, very fertile country and for three periods in history.
Around 5,000 years ago mysterious stone monuments were created, now recognised as World Heritage Sites.
Over 1,000 years ago Vikings settled, leaving tales of conquest.
In the last 200 years, Orkney played a crucial role as a naval base.
We offer a full day highlights tour that covers all this.  A half day option choosing between these is available for those with less time.
There are lost of other options. Browse the website and let us know what you'd like to see.
Visit our award winning breweries, distilleries.
See our Art Galleries while enjoying good food.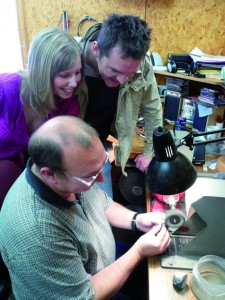 Visit a jewellery workshop such as Sheila Fleet's on the way to seeing our naval history. 
We pick you up and drop you off to suit you and plan round sailing times!