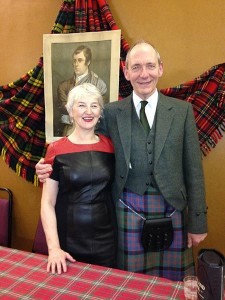 David and Margaret are a husband and wife team of experienced professional Orkney Guides. Margaret, a teacher, is an Orcadian from Sanday, one of the outer Orkney Isles. Her family have farmed and fished for generations. Guests love her warmth, humour and lovely lilting accent – and she knows everybody.
David is a Scottish Borderer, a historian who first visited Orkney in 1973.
We created Orkney Tailor-Made Tours in 2013. We really enjoy  tailoring tours round what guests want. Our clients have ranged from Australia, New Zealand and Korea to Canada, the USA and many European countries. We've supported film crews,  local businesses and those undertaking ancestral research. 
 In 2018 we will continue to entertain as well as inform.As in previous years,we will plan meticulously round what you want. We've given the top 10 attractions to help you choose, some sample tours and some that are off the beaten track. We have tours that cover 5000 year old World Heritage sites, our wonderful Viking Heritage including our beautiful Cathedral and our naval history in World War I and World War II.
We specialise in cultural, craft and historical tours. We plan round local events such as the Ploughing of the Sands, Agricultural Shows and our winter Ba' Game. Our Events Calendar shows the main events and we've also listed some of our favourite galleries and workshops. Find out more at Discover Orkney
We are happy to join you in your car, take out up to 7 passengers in our vehicle or to arrange a coach for larger parties.